---
Please remember that I show every work I've done since 2001.
The important thing to remember when looking at my work is that these painting techniques can be applied to any subject in the Universe.
Notables include, Queen Latifah, Snooki, Jack Nicholson also
James Gandolfini, Pauly D, Bruce Springsteen and Michael Douglas.
John Mula's children are sitting on the bench.
---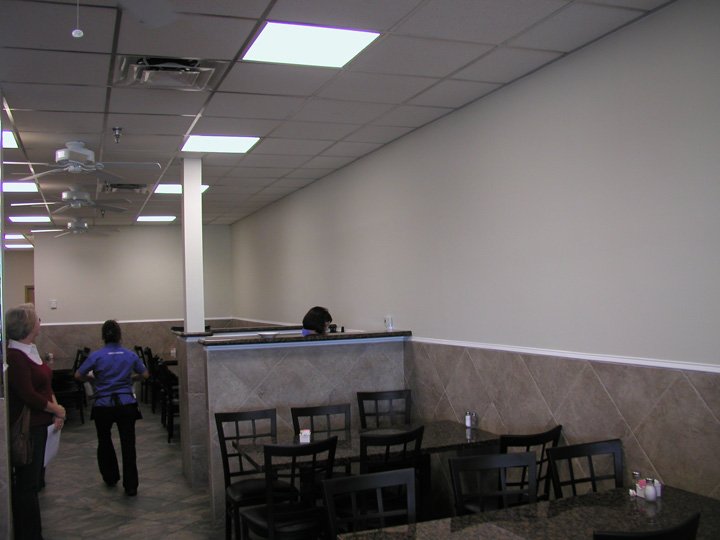 BEFORE VIEW - Chris's Taverna (Lantana and Jog rd) about 90 linear feet of wall. This is the busiest restaurant I've ever seen. Try the octopus.
I decided to surround the customers with the whole Santorini Caldera (below).

CHRIS's TAVERNA now sits on the edge of the Santorini Caldera along with occasional tourists walking by or peering over the railing. The column is faux finished and even the painting on the wall was done for Chris.

ONE OF SIX NEW MURALS AT CHRIS'S TAVERNA
You will notice that I continued the look of the granite shelf (the plants are sitting on) around the restaurant. Then I added my painting of Chris' favorite beach and a faux column that was originally white.


---
CHRIS' TAVERNA EAST SIDE
OLD ATHENS ABOVE / MEN'S RESTROOM BELOW