I make no apologies for what I say below and I realize that I am also part of the problem. There are truths about us that are undeniable and some of these truths are disgraceful on a cosmic level.

WHAT IS Capitalism?


I've been on Earth long enough to know that every human government, whether Communist, Socialist or Democratic, is corrupt due to the existence of Capitalism. The proof is simple:

One type of folly:



Newton's Third Law of Inertia plain and simply put: For
every action there is an equal and opposite reaction -
is still proven to be correct throughout the Universe. Unfortunately this law is ignored by humans when dealing with human labor. Work should be rewarded by an equal measure of benefit. Keeping this in mind, how do we justify one elite human earning millions of dollars for doing physically very little, while the poor work at or near minimum wage and remain second class citizens? There is NO moral justification for human inequality and every human being deserves an equal chance at peace and a stress free life. The future of humankind is doomed under the rule of the governing Elite.
Fact.....


We are preoccupied with opinion rather than fact. We are preoccupied with profit over compassion and we fail to understand that we are all subject to bigotry and xenophobic conditioning.


Today useless conflicts abound with Christians against Muslims, Capitalists against Communists, Jews against Palestinians, Republicans against Democrats, blacks against whites, left against right and the rich against the poor. All of these conflicts are totally absurd on a cosmic level because the universe simply doesn't care about "human folly".


MY SELF DETERMINATION

As a consequence of the above statements I refuse to participate in this inane human folly any longer. I do not consider myself a conservative, liberal, Christian, Jew, Muslim,
Republican, Democrat, Communist, Socialist, American,
Anarchist or, last but not least, free. I am simply one of billions of human beings. I am an Earthling. The very idea that humankind should be segmented by class, flag, race or ideology is a sign of evolutionary mediocrity and stagnation. A sure sign of failure on the cosmic level.
ELITE EXCUSES AGAINST CHANGE
The excuse that working hard "means" getting an education or climbing some obscure financial ladder is wrong and immoral. Ninety eight percent of humankind are slaves living in a fantasy perpetuated by the two percent of humans we call wealthy. The only way to rid ourselves of Capitalism is a "Human Reboot" allowing a peaceful transition from Capitalism to an honest "resource based economy". We need a border free world. Imagine the progress we could make if we actually shared all knowledge, health care and technology. A revolution without violence. There is more on the concept of a Human Reboot later.


WHAT IS HUMAN FOLLY?
Human folly is ideology itself, which is the futile attempt at interpreting the Universe and imposing that interpretation on others. One thing I do know about the universe is, IT DOESN'T CARE. We can study it, we can love it's beauty and wonder at its origin, but we must adapt to its movement through time and adjust to its ways, or die. Our salvation is not to ponder or fight over the right and wrong of human beliefs. Our salvation is in looking at the cosmic machine barreling down on the present moment. This includes Earth and its gradual change through time. Like Easter Island, we humans are going to heat up the planet, devour our resources, pollute the oceans and insist on ignoring the elephant in the room. 2018 is now the hottest recorded year in written history. We can't afford to make the mistake of wasting away the hours fighting meaningless wars, proclaiming our beliefs or hurting fellow humans with our bigotry. Ignorance is the ONLY excuse!

The Structural Flaws of Capitalism

What Capitalism will do to the world of humans in the future is as bleak as any novel by George Orwell. You see, Capitalism is the ultimate deceiver. It creates, by default, an elite class consisting of 2 percent of the populous. Unfortunately it would also create an overwhelming lower tier of people who will always suffer. Ask yourself one question. Can everyone make a profit at the same time?


Fact 1. As long as the concept of money exists, there will never be freedom.
Fact 2. As long as patriotism exists everywhere, there will never be world peace.
Fact 3. As long as class and race distinctions exist, humankind will never achieve it's potential or reach the stars.
ALL MEN ARE CREATED EQUAL

I want no part of a species that demands money for knowledge, money for medical care or money simply to exist. On a cosmic level we are barely a Type 0 civilization and we are embarrassingly low in any measurable moral standard.


WORLD SOLUTIONS

An alternate reality on planet Earth.
A different human reality could surface due to the development of the computer. A reality where all human stress would cease.

It would be a cooperative world worthy of cosmic scrutiny:
No more voting,
No more commercials,
No more positioning for power or wealth.
No reason to hoard gold or anything else,
No worrying about money,
No evictions,
No religious based governments enforcing one belief on others,
No Wars,
No governments ruling by extortion (bills),
No insurance (extortion),
No Dictatorships to oppress or brainwash the people,
No paying for knowledge,
No time limit on learning,
No paying for health care,
No working 8 hours a day,
No privileged information,
No hatred on the highways,
The list goes on and on and on.......



1. To arrive at a reality like the one above we must accept that religions (as noble as they may seem) have no business governing all humankind. Why? Because the very existence of other religions present a very real possibility of perpetual conflict. Do the math! Religion belongs in the heart but not forced upon humans as a government.



2. Only a world wide Resource based economy which is completely transparent would be acceptable. This requires global cooperation and total commitment.
THE CONCEPT OF A HUMAN REBOOT
Humankind could survive on a resource based economy.
I suggest spending two or more decades prior to "an agreed upon global reboot". During this time humankind could inventory Earth's resources, eliminate geographical and prejudicial claims of ownership and objectively determine how we might distribute global resources equally to all humankind.
Each and every field of human endeavor, including all the sciences, medical research, maintenance, food distribution, construction and even former business competitors, would freely share knowledge and innovations across the globe. A reboot would effectively strip humankind of our incessant selfishness, secrecy and lack of cooperation. Infrastructure needs standardization.
Money would not exist and jobs could become four hours of public service rather than the eight hours of daily stress and bondage we experience today.
This new world would have a flexible school system that doesn't turn the learning process into an obstacle course, or worse, a timed sprint. There is no "Eye of the Needle" to pass through at the end of each year. A system that seeks a child's abilities and promotes talent of all kinds and at any speed. Most of all, a system that allows everyone to evolve.
There would be no hoarding, bottom line, cutting corners, scams, advertising, elitism, extortion (insurance) or exclusion from any health care.
There would be no need to sell anything. Think about it. You don't have to lie and deceive your fellow man or rely on commission.
This new Reboot would outlaw violence towards others, eliminate coercion, stop abuse of authority and protect individual freedoms. Government would be reduced to a simple working administration focused on maintenance alone.
POWER?
Even the pretense of having authority or power over others would be laughable and ridiculed. On an individual level we would each explore our potential freely without monetary or time restraints. We would become a blend of all colors and shades, all beautiful.
Nothing left to do but look toward the stars.
The above examples are brief glimpses into an alternate reality. Possible? YES
Probable? NO, since it is the majority of humans that are programmed by Capitalism. Another reason is not obvious to everyone: Have you ever witnessed a human disagreement resolved by logic? Humans are obstinate and refuse to be convinced by logic. This is why we are ruled by emotion rather than understanding.
THE PRESENT HUMAN CONDITION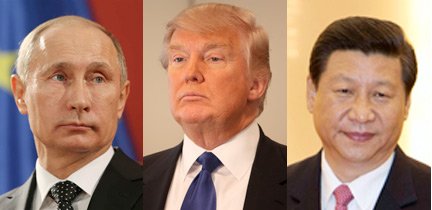 NEANDERTHALS


Earth is now confronted with three Egotists who epitomize thousands of years of primitive behavior. China's president Xi Jinping, Trump and Putin are all throwbacks to an era of primitive posturing and self importance. The last thing on their mind is world peace.


RECOGNIZING INSANITY WHEN WE SEE IT
Enough said!!


---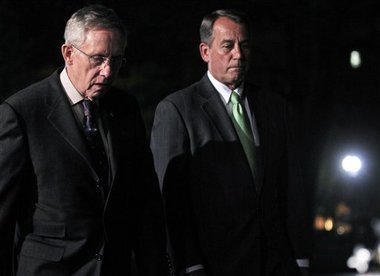 "

OPPOSITION

" - There is no way a government can function when driven by 2 opposing and unforgiving points of view (republican vs democrat, religious vs secular, woman vs man etc..).

---
INTELLECTUAL PROPERTY

"
- Look how low we've sunk regarding intellectual property. We develop cures for diseases yet we are only interested in selling those cures.
"Let them pay up or die", that's our motto!

---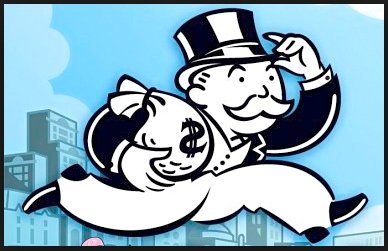 ILLUSION INSTITUTION

-
All human reality is motivated and built upon earning a profit, which in turn eliminates any moral high ground.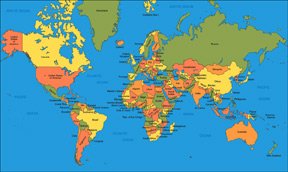 Which of these worlds (above) has the best chance to succeed? On the left we have a world full of conflict and abuse. The answer is the world on the right side. A world without class distinctions, conflicts or borders. This is the only option which guarantees both our survival and a road to the stars.
I know there are millions of humans who would like to evolve.
Why do humans try to educate under the constraints of a stop watch? Why do we force our children to pass through the eye of a needle by limiting their time and what they may learn? But the most embarrassing thing we humans do is demand payment for knowledge. Because of Capitalism the vast majority of human children will never know their potential.


We humans must crystallize into a species with a cosmic perspective. Imagine how humans would benefit if all knowledge and resources were free and shared. Imagine a world without patents, without hoarding, without nepotism, without the prejudice we call patriotism, without corporate secrets, government secrets or ignorance.

---
Patrick Henry once said "I am no longer a Virginian, I am an American." It is time for all humans to say "I am no longer of one country, one club, one race or one religion. I am an Earthling."
A COSMIC PERSPECTIVE

Our galaxy "The Milky Way" has around 100 billion stars circling a giant black hole. It is estimated that there are another 100 billion galaxies in the known universe (probably an absurdly low estimate).
EARTH'S first human radio broadcasts have traveled through space since the 1920's. That small circle (below) represents the distance our radio broadcasts have traveled since then. Earth would be in the center of that small circle and, as you can see, the vast majority of our own galaxy is yet unaware of our existence. Those civilizations within the circle will barely detect us because of signal degradation. Now you see why no one has responded to our radio broadcasts. They are out there but distances are great!
DO YOU WANT TO KNOW A TRUTH ABOUT THE COSMOS?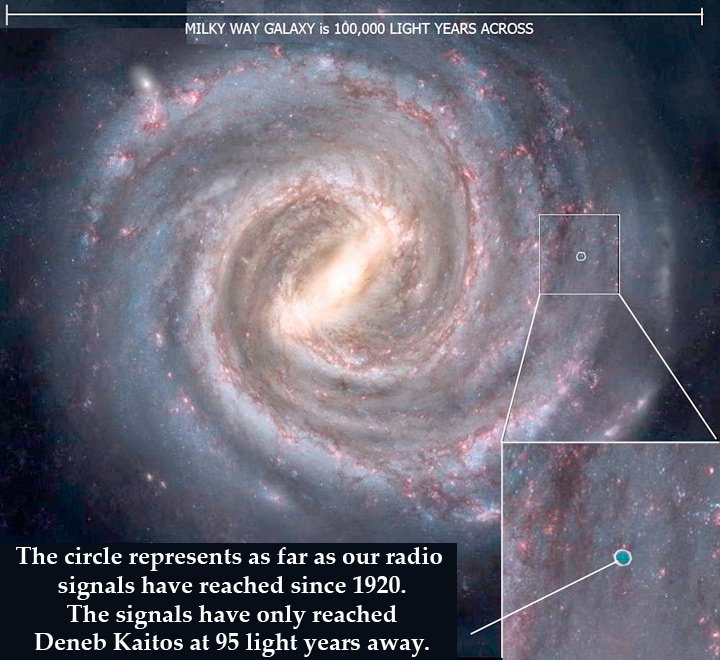 BELOW IS A CROSS SECTION OF THE MILKY WAY WHICH DEMONSTRATES
THE PATH EARTH TAKES THROUGH THE PLANE OF THE MILKY WAY
All that we know, see, feel, hear and taste derives from coalescing gas and exploding stars. Your gold jewelry comes from an ancient exploding star, forged by intense fusion long before our Earth existed. We are all made entirely of star stuff.
---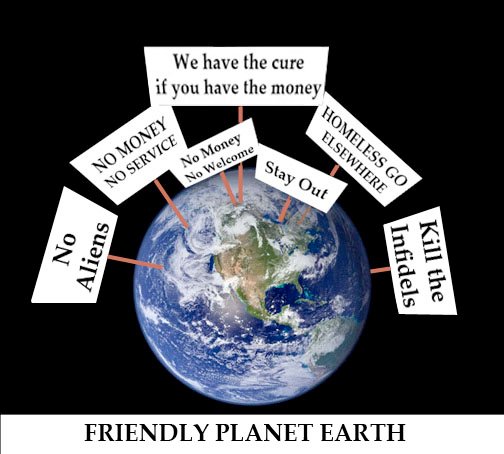 If we really believed in our Earthly religions we would not allow a world, like the one above, to exist.
---
SLAVERY STILL EXISTS - Slavery in modern times is driven by Capitalism. It demands that we work the
majority
of our waking hours for minimum wage. If humans must use money then, to be fair, wages should be based on individual energy output.
Those who work the hardest in a physical sense should earn the most money.

Imagine the weight loss!!!

---
The belief that any human being deserves more than another is absurd and immoral on a cosmic level.

---
HOW TO BEAT CAPITALISM


The only way for humans to beat the system is to ignore it and stop the world. If the majority of humans across the globe were to suddenly stop working, stop paying their bills and help each other, then the economy of the globe would come to a halt. Imagine a revolution with no demonstrations and no violence.

If the majority of humans decided to ignore the orders to fight in any war, there would be no wars.

If the majority of humans decided to think together, there's no telling what we could accomplish.

---
Recipe for disaster:
2 cups of Nationalism,
2 cups of religion (any will do)
3/4 cups of Ignorance (not stupidity just ignorance),
and a dash of bigotry, jealousy, envy and want.
Bake at 90 degrees
---

A DECENT CIVILIZATION WOULD BE
REPULSED BY THE VIEW (BELOW).
THERE IS NO EXCUSE FOR THIS.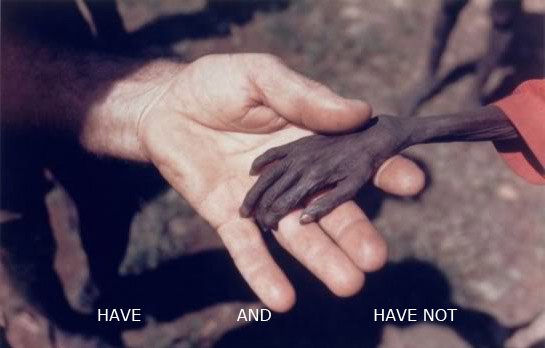 ---

SIGNS OF SELF IMPORTANCE

Being offended by anything,
Feeling people are disrespectful towards you.
Thinking any job is beneath you.
Telling the bigger or better story.
Giving a gift and expecting something in return.
Being disappointed in somebody else.
Preoccupation with others taking advantage of you.
Believing in (fill in the blank) and forcing it on others.
Being offended by the name "Redskins".
---

WHERE DID THEY GO?
All the ancient peoples of Earth still exist. The Maya, Inca, Greek, Anasasi, Roman, Egyptians, Nubian, Mongols and natives of all kinds are still here. They simply disperse amongst the rest. Yes even the DNA of Neanderthals is within us. Anything that is physically possible can happen and is natural.
---
BLINDLY FOLLOW, REALLY?
I will always question the sanity or motives of someone who speaks for any God or country. I refuse to blindly follow any political party, any religion or any law that seems constructed by prejudice or human folly.
If all people are equal, there is no threat of persecution. When there is no threat of persecution there is nothing more to conquer except the stars.
---
A beautiful moment in time near Bali

We were sailing the pacific on the USS Providence just off the coast of Bali in 1968. It was a hot still summer night around 12:00 midnight and I was sitting on the deck with a few of my friends in the navy band. Everything was eerily quiet and even the sound of a nuclear cruiser cutting the water was lost in the absolute quiet of a mirror smooth ocean. The surface of the water was completely hidden by a 2 foot high fog layer above the surface. It was as if we were sailing on a cloud and when you looked over the side you saw only white. Above us the Milky Way was crystal clear.
Out of the cloudy mist below emerged flying fish. They would glide about 20 yards before diving back into the white silence. The whole experience was like living in a Dali painting. The flying fish, the silence and the fog were all components of a beautiful moment that I would never again experience. It wasn't over yet!!
Gary Marcus, a 1st class petty officer who was a phenomenal tenor sax player, appeared on deck dressed only in his underwear and with his tenor sax hanging from his neck. He was following an officer up to the bridge. My friends looked at each other and agreed that he was fuming mad. Not five minutes later we heard "Bali Hai" played over the loud speaker so the whole ship could hear it. Once the melody was over he finished it off with a mad flurry of notes as if pissing all over what he had just played. Ahhh, the wonderful language of music. A beautiful evening in so many ways.
I was recently told by Mike Burns (a fine musician and one who knows about sacrifice) that Gary Marcus was married and needed to stay in the Navy to pay for his child's medical problems. Inspiration comes from those around us.
---
What is Memory?
The universe is full of matter that is moving. Matter in motion leaves a trail. That trail is Memory. We only need to open our eyes, smell a scent, hear a sound, taste or touch to use memory. Everything that you perceive is memory.
Craters on all planetary bodies are memory.
Scarred rocks from receding glaciers are memory,
A snail's trail is memory,
Ripples in the sand, or a sticky dollar bill are memory,
A bruise, a cruise or a short fuse are memory,
The scent of perfume is memory,
Everything that moves or is moved upon is memory........
Now, hypothetically, if there is an awareness of all memory then that would suggest a singular universal consciousness. A glimmer of hope for all the religious out there.
"Speaking of memory, I can't tell you how many times I've stood in a room wondering what I was doing there."

---
THE PRESENT AND FUTURE
STATUE OF LIBERTY INSCRIPTIONS
ORIGINAL INSCRIPTION
Give me your tired, your poor,
your huddled masses yearning to be free,
the wretched refuse of your teeming shore.
Send these, the homeless, tempest-tossed to me.
I lift my lamp beside the golden door.
"Now it appears most Americans have determined that we can no longer afford compassion or tolerance. Oh well.....we all know that money trumps compassion".
A FUTURE REVISED INSCRIPTION
Keep your tired, your poor,
your huddled masses yearning to be free,
keep the refuse of your teeming shore.
Send these, the homeless, tempest-tossed elsewhere.
I lift my lamp beside the golden door,
it reads "NO Vacancy".
---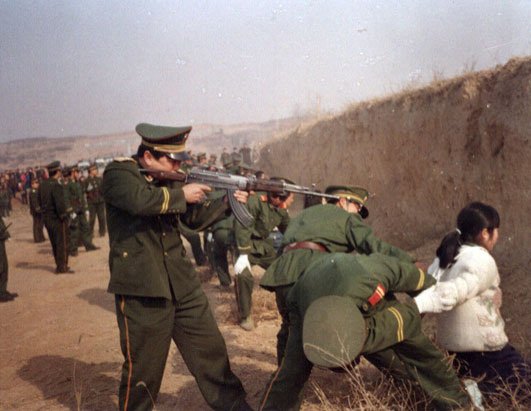 Any government that murders its own people is corrupt and paranoid.
Above:
These ignorant Chinese soldiers think they are doing the right thing, just like Americans at Kent State or Egyptian soldiers in Cairo. The girl above is a Tibetan demonstrator who eventually ends up with half her head blown off. How noble is mankind? The U. S. government would do the same if the elite felt threatened.
"It's amazing how brave our leaders are while sending our sons and daughters to do their dirty work".
---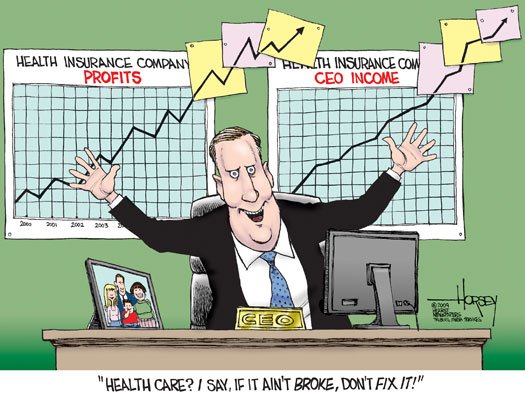 "

MEDICAL INSURANCE

"
- Medical insurance is extortion paid by individuals to stay alive and backed by our government. Asking for money in return for medical care is embarrassing on a cosmic level. My apologies to any intelligent life out there.
---
ASK YOURSELF WHY
Why must humans work more than 4 hours a day?
Why must humans fight for any government?
Why do humans submit to inequality (Capitalism)?
Why do humans who do very little work earn more money?
Why do humans accept class distinction, royalty and elitism?
Why do humans demand money for knowledge?
Why do humans pay for medical treatment?
Why is money a determining factor in all human life?
---
TWO IMPORTANT SURVIVAL REQUIREMENTS
INFRASTRUCTURE - For humans to survive it is necessary that we maintain and develop a consistent and improved infrastructure (communications, water, power, transportation, education and housing) at all times.
STANDARDIZATION - One of the most important aspects of accelerated evolution would be global standardization, thus allowing all people access to the same products for a specified length of time (example: ten years) without suffering incompatibility problems.
"EVERY CIVILIZATION NEEDS IT'S DIOGENES."
FREEDOM, DEMOCRACY, SOCIALISM, COMMUNISM, POLITICS, LIBERTY, ECONOMY, MONEY, TERRORISM, AL Qaeda, RELIGION, PHILOSOPHY
Nothing for now, but I'll use this spot to rant and rave.