---
2001 - 2003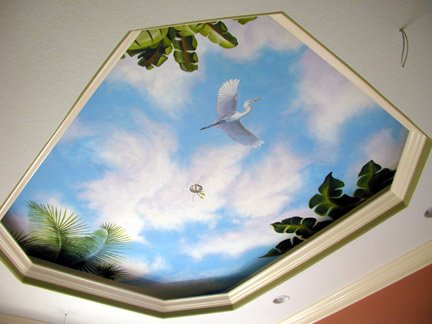 This is a job finished prior to Thanksgiving 2004
For Rick and Carol Adams of Port St. Lucie, FL
Just building their new 2 story Key West style getaway.

---

The El Chamol Restaurant Mural was completed 7/27/04
Located on the corner of Jog Rd. and Lantana in the Publix Mall
11 x 5 Acrylic - Done for Lamberto and Macry Valdez
They requested a view of an arid part of Mexico
This mural is textured. Cactus, Agave and mission are all carved.

---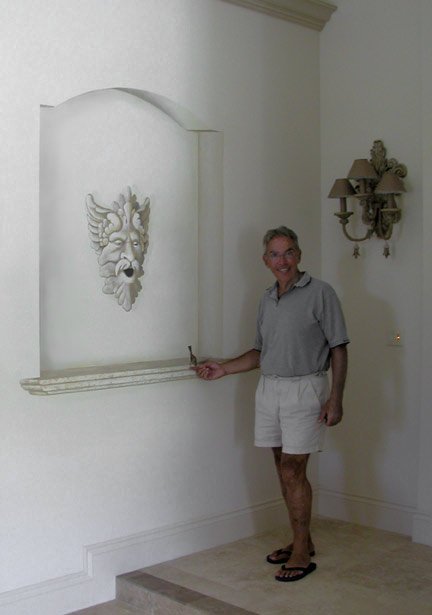 How much of this photo is painted?
Everything to the left of Anthony is hand painted,
including the shelf, bird, Neptune and niche. Anthony Wanted a monochromatic architectural element utilizing a 3/4 view of a wall mask.
---

BEFORE and AFTER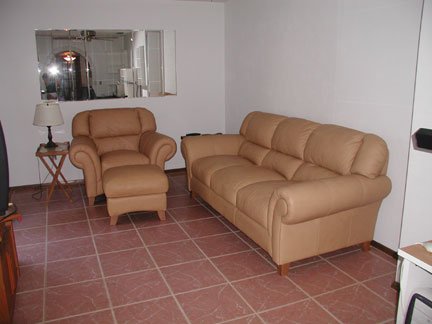 The LaRoche den was newly tiled and furnished.
They were looking for a wall mural to tie it all together.
I came up with an Island theme (below) converting their
den into a tropical patio, including birds.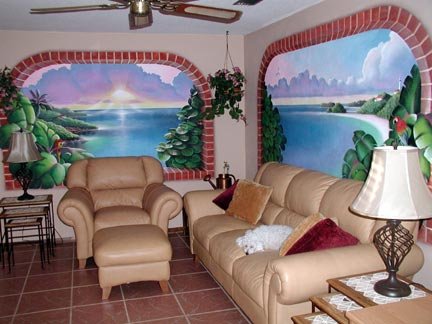 ---

BEFORE and AFTER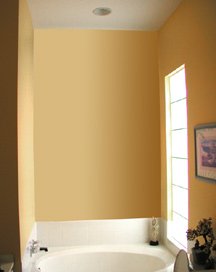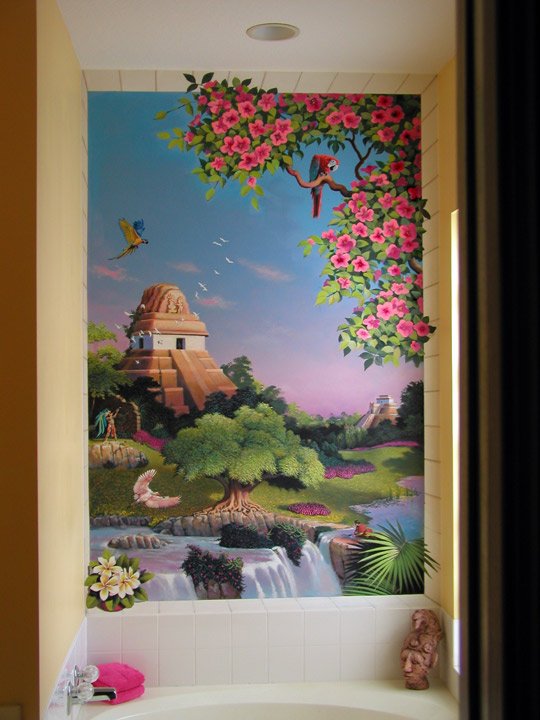 Shelf and Vases are illusionary

---

BEFORE and AFTER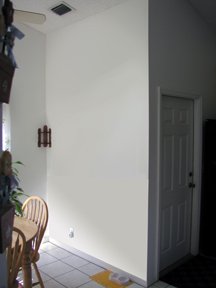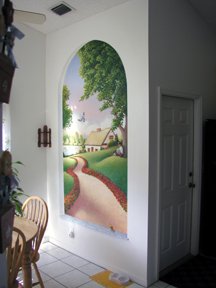 Karen Connely's kitchen fantasy with a matching Marble shelf
Karen's son Mathew and their dog Lucky were included in the mural.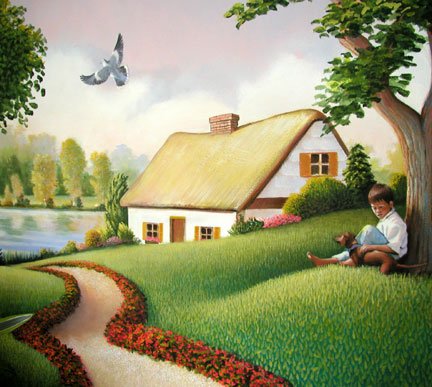 Detail of Connely Mural (above and below)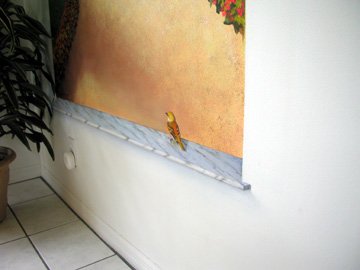 ---

BEFORE and AFTER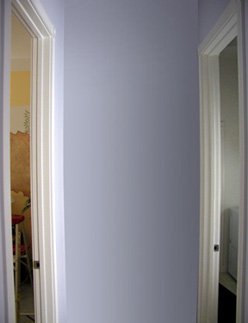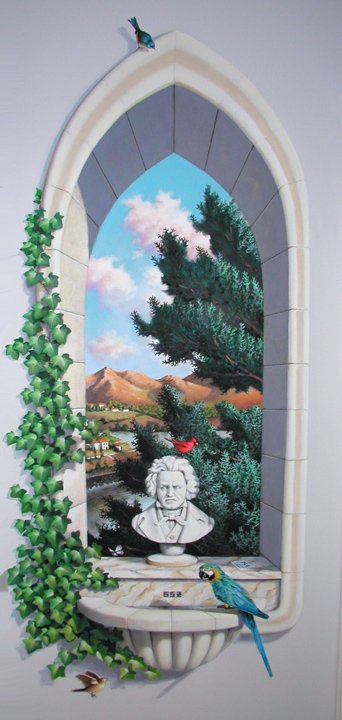 Bird Bath and Bust
Details and Realism require time and patience
This Mural took 6 days to complete.

---

BEFORE and AFTER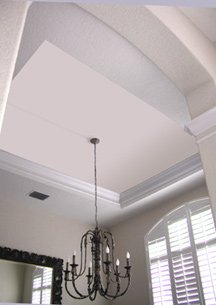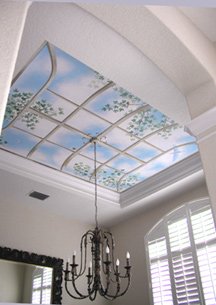 This view to the sky adds interest and focus
while incorporating the existing color scheme and hardware
Required 16 days of extensive ladder work.

---

BEFORE and AFTER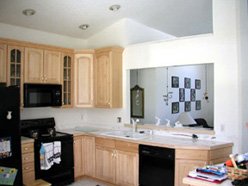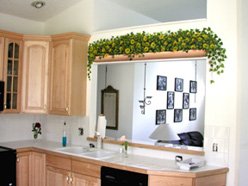 Using the existing wood color,
a horizontal flower arrangement was the perfect solution.
Total time 24 hours or 3 working days

---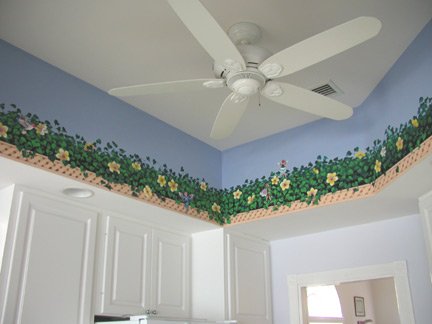 A touch of fantasy and hummingbirds
adorn the perimeter of this kitchen.

---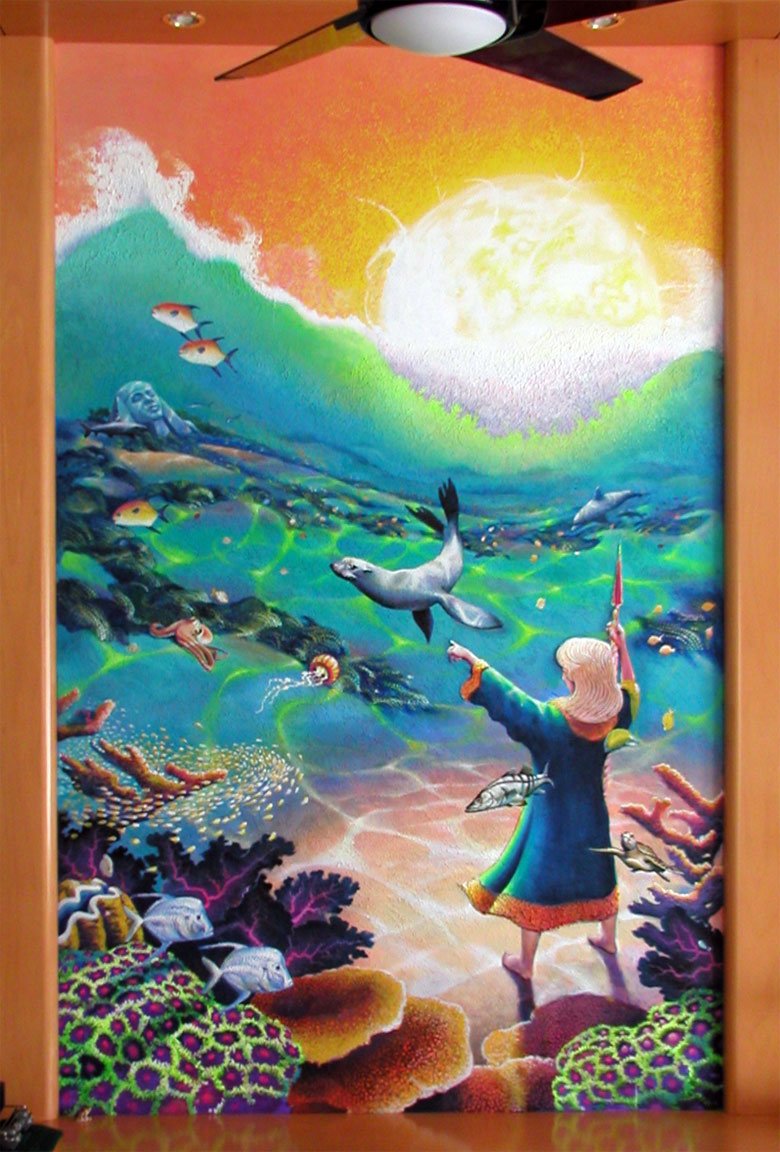 YES, even fantasy is available. In this case I stood on a ladder to photograph
Pamela Warley from above, then placed her in the mural as seen.

---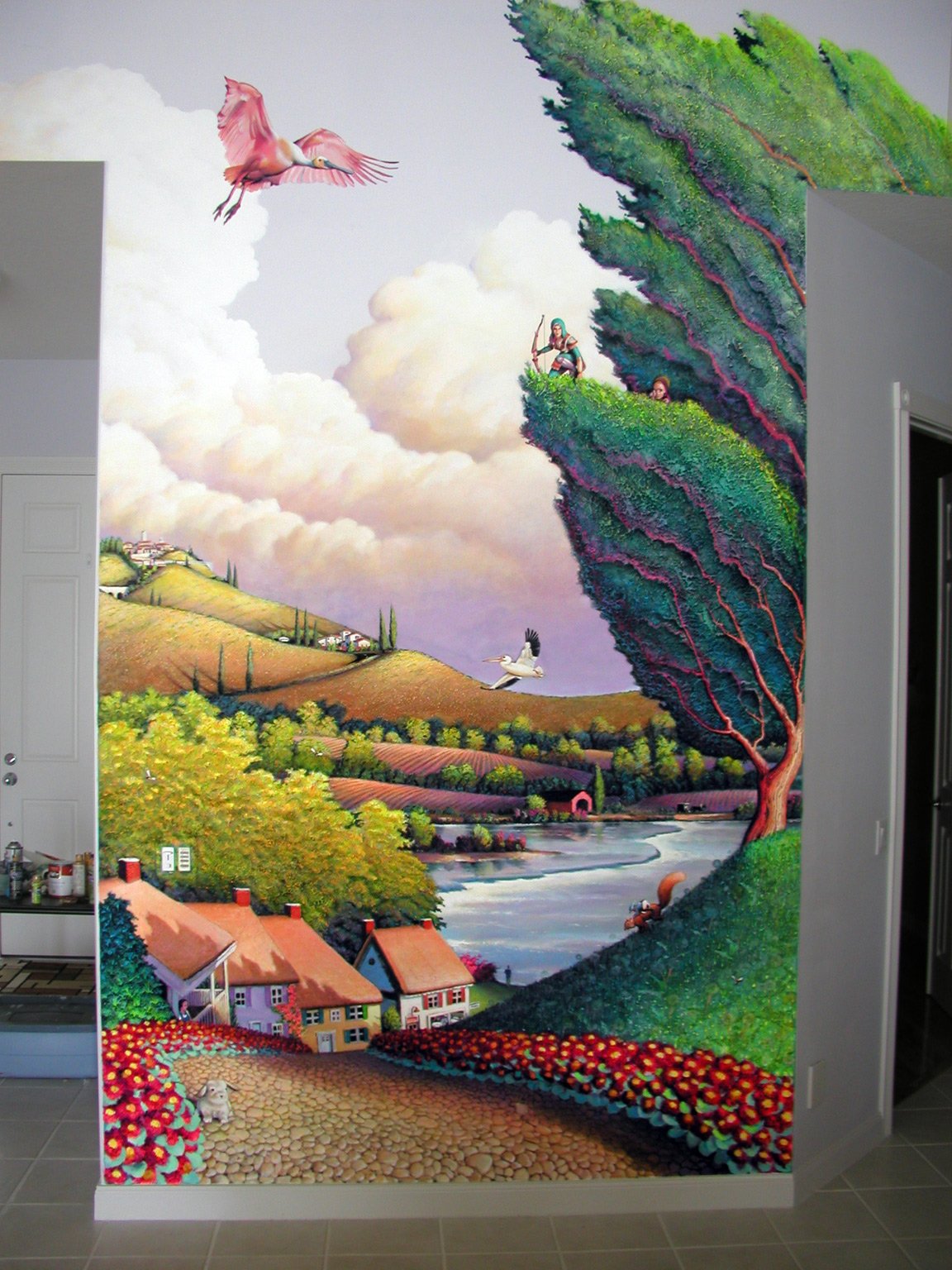 Lake Breeze (textured mural)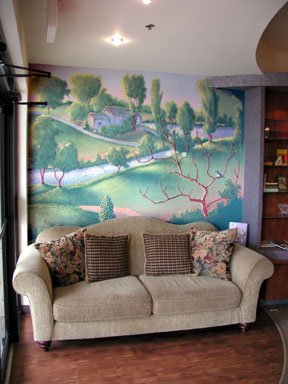 The above Mural is but a small front section of The Habitat Mural(BELOW)
which totals 58 feet and took 19 days to complete.
It represents the first of my textured murals. NO LONGER THERE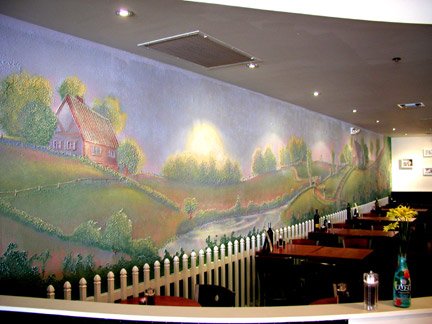 The mural is rendered in relief (3D) initially
and then color is added. Different and universally appealing,
it is best adapted to large areas. NO LONGER THERE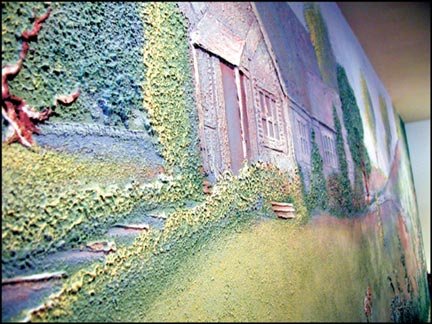 A detailed view of the underlying texture at The Habitat Cafe.
Located at 12682 U.S. Hwy 1, Palm Beach Gardens, FL 33408
NO LONGER THERE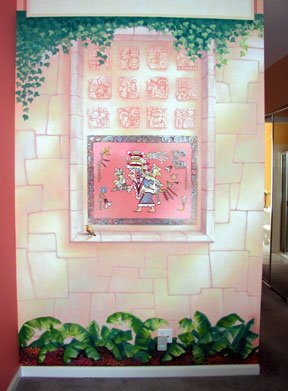 A soft lighting effect with Maya Glyphs.
The bird on the lower ledge 25 cents extra. (kidding)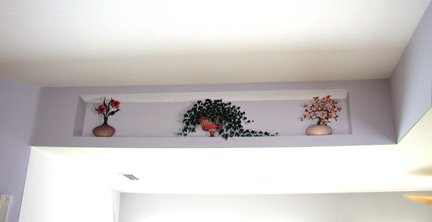 Any number of objects can be placed on the shelf.
You can even have a shelf created from nothing, as in this mural.


This is purely illusionary (no texture)
A detail of a room with an Etruscan theme
SEE the whole room and 11 other murals at our STUDIO/HOME
in Stuart, FL
Contact us for a pleasant NO OBLIGATION visit.
PHONE 1-772-219-3604
No pressure or sales pitch.




---